Can't find what you're looking for? Give us a call on 01302 369700
With the cost of living rising, many people are experiencing even more stress than before and according to the Mental Health Foundation, millions around the UK experience stress and it is damaging to our health and wellbeing. For example, at some point in the last year, 74% of us have felt so stressed that we have felt unable to cope.
A small amount of stress can be useful. It can motivate you to take action and get tasks completed. It can also make you feel alive and excited. But too much stress can cause negative effects such as a change in your mood, your body and relationship issues.
13.7 million working days are lost each year in the UK because of work-related stress, anxiety and depression, costing £28.3 billion annually. 
Now is the time to take action and use techniques to help minimize stress and support others as Wednesday 2nd November 2022 sees us take part in National Stress Awareness Day 2022.
There are a host of resources out there to support people who are stressed, whether it be at home, work or both with the NHS providing some useful information at: https://www.nhs.uk/mental-health/feelings-symptoms-behaviours/feelings-and-symptoms/stress/ or specialized organisations that can offer support such as the Stress Management Society or MIND who both offer free support and resources on dealing with stress.
Premier Partnership offer courses on the subject of stress,"Managing Stress" a course aimed at managers who are responsible for managing stress within their teams. The course focuses on identifying and managing stress as part of their management role and can be booked online via our website at: https://premier-partnership.co.uk/products/managing-stress.
We also have "Building Resilience and Personal Stress Management" that enables participants to understand pressure and stress and develop their resilience to manage challenging times as effectively as possible. Book online: https://premier-partnership.co.uk/products/building-resilience-and-personal-stress-management
We offer other courses on the subject of mental health, wellbeing, leadership and management, so please visit our course catalogue to find out more.
You might also be interested in
Unlock Funding for Your Training Needs with Premier Partnership!
Premier Partnership are excited to announce that we are now a provider on the SYMCA Skills Bank Framework, dedicated to supporting business growth and investing in skills across the South Yorkshire region.
Jon Knight
Marketing Executive
New Evaluations Initiative Launched
At Premier Partnership, we continuously strive to enhance the quality of our training programmes and ensure they meet the unique needs of our delegates and their employers. Delegate feedback and insights are invaluable in helping us achieve this goal.
Jon Knight
Marketing Coordinator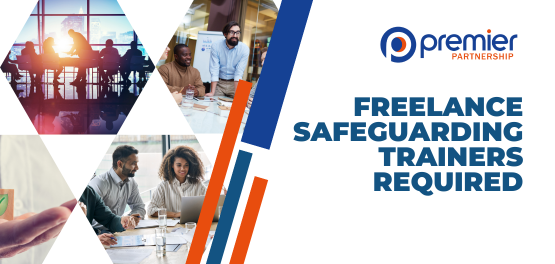 Freelance Safeguarding Trainers Reqiured
We have an exciting training role available for Freelance Safeguarding Trainers to work on an AD HOC basis delivering the following either virtually or face to face in Yorkshire and London.
Jon Knight
Marketing Coordinator