Can't find what you're looking for? Give us a call on 01302 369700
Learning Tree add to social value
Premier Partnership have secured another supplier to sign up to our social value policy with Learning Tree agreeing to a 2% contribution on all bookings made with the Metropolitan Police as we continue to ensure public sector funds are given back to community projects.
Learning Tree is the premier global provider of learning solutions to support organisations' use of technology and effective business practices with nearly 50 years' experience in learning and development.
Along with our two other suppliers who have signed up, QA and Fast Lane, Learning Tree will be listed on our website as a contributor to social value via our contract with the Metropolitan Police and be able to access to new opportunities with our client over the next three years as well as having inclusion in the direct reports and MI information shared with the client.
Premier have worked with the Metropolitan Police for several years providing bespoke and specialist training for all rank of officers and levels of police staff within the force.
When undertaking courses, learners can be sure that support is heading back to communities in the London area.
Ian Huckle, Head of Supplier Management & Reseller Partnerships, said: "Learning Tree is proud to be associated with Premier Partnership's social value initiative and are strong supporters of improving opportunities for young people within all communities."
"Having been at the forefront of innovative skills training and development worldwide for nearly 50 years, we are able to provide the environment, the opportunity for individual development and achievement, along with the required training to support all personnel in achieving their objectives."
Jon Knight
Marketing Coordinator
You might also be interested in
Unlock Funding for Your Training Needs with Premier Partnership!
Premier Partnership are excited to announce that we are now a provider on the SYMCA Skills Bank Framework, dedicated to supporting business growth and investing in skills across the South Yorkshire region.
Jon Knight
Marketing Executive
New Evaluations Initiative Launched
At Premier Partnership, we continuously strive to enhance the quality of our training programmes and ensure they meet the unique needs of our delegates and their employers. Delegate feedback and insights are invaluable in helping us achieve this goal.
Jon Knight
Marketing Coordinator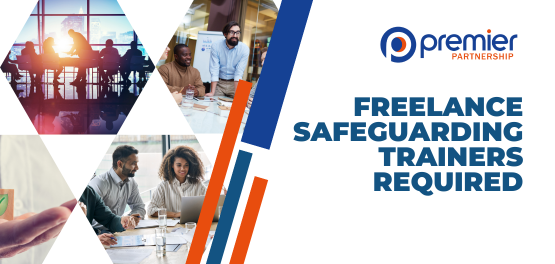 Freelance Safeguarding Trainers Reqiured
We have an exciting training role available for Freelance Safeguarding Trainers to work on an AD HOC basis delivering the following either virtually or face to face in Yorkshire and London.
Jon Knight
Marketing Coordinator