Can't find what you're looking for? Give us a call on 01302 369700
Complimentary productivity session for clients
Premier Partnership has clearly established a reputation for providing dynamic, engaging, and creative learning experiences tailored to the evolving needs of various sectors.
We are looking forward to strengthening our partnership with Think Productive and are happy to be able to offer our clients such an engaging webinar as part of this collaboration.
Therefore, we are delighted to offer clients two complimentary tickets for 'The Way of the Productivity Ninja', a 2-hour online workshop on Thursday 16th March from 2.00pm – 4.00pm that will equip you with the tools and techniques to boost your productivity and make time for the important stuff.
For more information and details on how to book, please contact your Client Relationship Manager or your Account Manager.
Jon Knight
Marketing Coordinator
You might also be interested in
Unlock Funding for Your Training Needs with Premier Partnership!
Premier Partnership are excited to announce that we are now a provider on the SYMCA Skills Bank Framework, dedicated to supporting business growth and investing in skills across the South Yorkshire region.
Jon Knight
Marketing Executive
New Evaluations Initiative Launched
At Premier Partnership, we continuously strive to enhance the quality of our training programmes and ensure they meet the unique needs of our delegates and their employers. Delegate feedback and insights are invaluable in helping us achieve this goal.
Jon Knight
Marketing Coordinator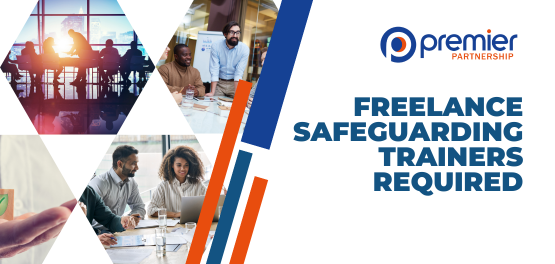 Freelance Safeguarding Trainers Reqiured
We have an exciting training role available for Freelance Safeguarding Trainers to work on an AD HOC basis delivering the following either virtually or face to face in Yorkshire and London.
Jon Knight
Marketing Coordinator