Can't find what you're looking for? Give us a call on 01302 369700
🌈 Premier Partnership - supporting Pride Month 2023! 🌈

We believe in creating an inclusive and diverse workplace where everyone feels valued, respected, and empowered to be their authentic selves. Pride Month is an opportunity for us to celebrate the LGBTQ+ community, raise awareness about important issues, and promote equality and acceptance.

We extend our support to our LGBTQ+ employees, customers, partners, and allies. Your voices matter, and we are dedicated to providing a safe and supportive environment for everyone within our organization.

Join us in celebrating Pride Month 2023 and let's work together to create a world where everyone can live, love, and thrive without fear of discrimination.
Happy Pride Month! 🌈❤️
Jon Knight
Marketing Coordinator
You might also be interested in
Unlock Funding for Your Training Needs with Premier Partnership!
Premier Partnership are excited to announce that we are now a provider on the SYMCA Skills Bank Framework, dedicated to supporting business growth and investing in skills across the South Yorkshire region.
Jon Knight
Marketing Executive
New Evaluations Initiative Launched
At Premier Partnership, we continuously strive to enhance the quality of our training programmes and ensure they meet the unique needs of our delegates and their employers. Delegate feedback and insights are invaluable in helping us achieve this goal.
Jon Knight
Marketing Coordinator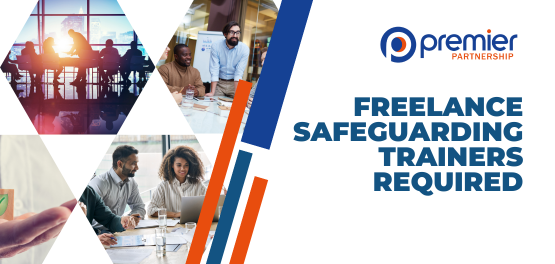 Freelance Safeguarding Trainers Reqiured
We have an exciting training role available for Freelance Safeguarding Trainers to work on an AD HOC basis delivering the following either virtually or face to face in Yorkshire and London.
Jon Knight
Marketing Coordinator