Can't find what you're looking for? Give us a call on 01302 369700
Premier Partnership are continuously looking for ways to add value to the service they provide to clients.
You may be aware that in recent months we have been rebuilding Insights, our management information tool. Insights 2.0 is a brand-new system built on the success of its predecessor. 
Premier Partnership have now moved Premier Insights to a Live Service model that ensures our clients are kept in the loop for upcoming features at scheduled times.
The new system offers ways of viewing and managing data and enables access to all key management information regarding their training. It now also allows for two-way communication including amendments to delegates attending courses, cancelling no longer required courses and requesting credit notes directly to our finance department.
We have organised a number of demo's to help clients learn about the new system and the opportunities it provides, on the following dates: -
13.00 on 09 November
14.00 on 11 November
11.00 on 15 November
For details on how to join one of the sessions, contact your Client Relationship Director or Account Executive and they will share the link to book onto the session of your choice.
Jon Knight
Marketing Coordinator
You might also be interested in
Unlock Funding for Your Training Needs with Premier Partnership!
Premier Partnership are excited to announce that we are now a provider on the SYMCA Skills Bank Framework, dedicated to supporting business growth and investing in skills across the South Yorkshire region.
Jon Knight
Marketing Executive
New Evaluations Initiative Launched
At Premier Partnership, we continuously strive to enhance the quality of our training programmes and ensure they meet the unique needs of our delegates and their employers. Delegate feedback and insights are invaluable in helping us achieve this goal.
Jon Knight
Marketing Coordinator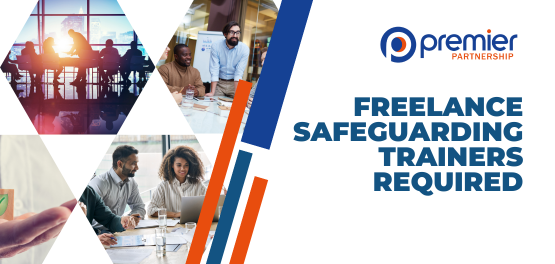 Freelance Safeguarding Trainers Reqiured
We have an exciting training role available for Freelance Safeguarding Trainers to work on an AD HOC basis delivering the following either virtually or face to face in Yorkshire and London.
Jon Knight
Marketing Coordinator